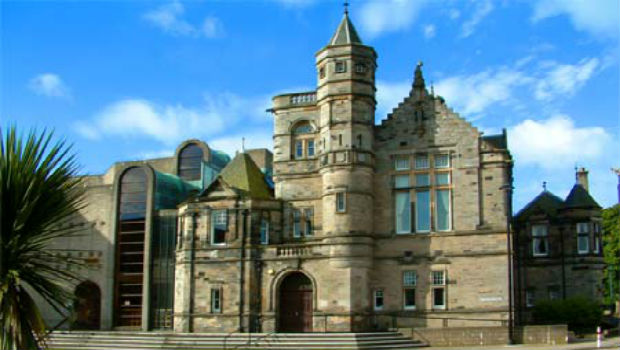 Alastair Graham was sentenced at Kirkcaldy Sheriff Court (Pictured)
A man who tied a friend's dog to a tree after it bit his finger before attacking it with a knife, dousing it in petrol and setting it alight, has been jailed for 45 months at Kirkcaldy Sheriff Court. 
Alastair Graham was told by Sheriff James Williamson that his crime was a "grotesque act of savagery". The maximum penalty available to the court for the murder of the animal was 1 year and Mr Graham was sentenced to 9 months in prison for this horrendous crime. He was also found guilty of robbery with a knife in Leven High Street and was jailed for three years for this. The sentences run in total to 45 months and will be served consecutively. He has also been banned from keeping animals for life.
Ian Laing, wildlife crime officer for Fife Police said:
"This defenceless animal suffered immensely prior to its death and the incident evoked considerable outrage from the local community. A robust investigation was launched to identify whoever was responsible, resulting in Alastair Graham being arrested and charged."
The dog's owner, Ms Letham commented:
"Receiving a year maximum is disgusting considering in America a man did the same thing and got five years. If he can do that to a helpless dog then what can he do to a child or elderly person? His maximum sentence is a joke. He tortured and murdered a family pet simply because he bit his finger."
Comments
comments