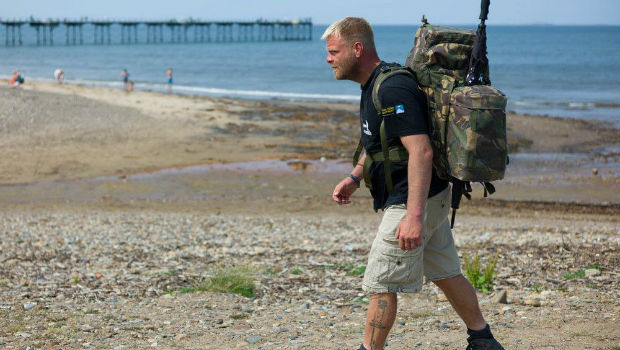 Christian Nock's charity trek in aid of Help for Heroes has now taken him to the Kingdom of Fife. Christian, 39 started his anti-clockwise trek around the UK over a year ago and has to date raised over £90,000 for the ex-forces charity. He started from Blackpool and will end in Blackpool and will be on the road anywhere between a further six months and a year.
This is a very worthwhile cause and one endorsed wholeheartedly by the Fife News Online team. To donate, please click here.
The walk being undertaken will take Christian over 7,500 miles and as an added challenge, he is sleeping rough throughout the journey. This is to raise awareness of the difficulties faced by many ex service personnel who find themselves homeless. As someone who was made homeless himself, Christian understands how hard life can be for ex-soldiers who fall on hard times and is keen to help others avoid the same pitfalls he experienced.
Follow Christian's progress on his Facebook page or website.
Comments
comments