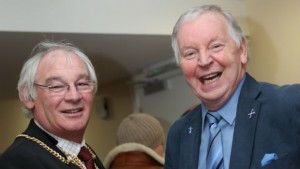 Bill Walker, MSP for Dunfermline who was recently convicted of multiple counts of domestic violence against former partners has resigned from the Scottish Parliament. Mr Walker was found guilty of 23 charges over the course of almost three decades and is due to be sentenced on 20 September.
Mr Walker's resignation comes in the wake of moves by the Scottish Parliament's Presiding Officer and officials to ensure that he would only be able to receive 10% of his salary fr the duration of any prison sentence. This move was warmly welcomed by many who were seeking his resignation.
Mr Walker did something rare in that he united all shades of political opinion in the Scottish Parliament, with all the major Party leaders calling for him to go. His departure means there will now be a by-election in the Dunfermline constituency. The date of this will be decided by the Presiding Officer of the Scottish Parliament.
Mr Walker released a media statement saying blaming a media "onslaught":
"It has been increasingly difficult for my wife and my staff to deal with the media interest in my case. That same media onslaught has also made it impossible to properly represent my constituents and their interests.
"My trial process on domestic abuse charges still continues at Edinburgh Sheriff Court with the sentence not due to be announced until September 20 after the receipt of the reports ordered by the court.
"However, circumstances have made it very difficult to continue as an MSP, hence my decision to withdraw now."
It is understood that he intends to appeal the conviction.
Comments
comments