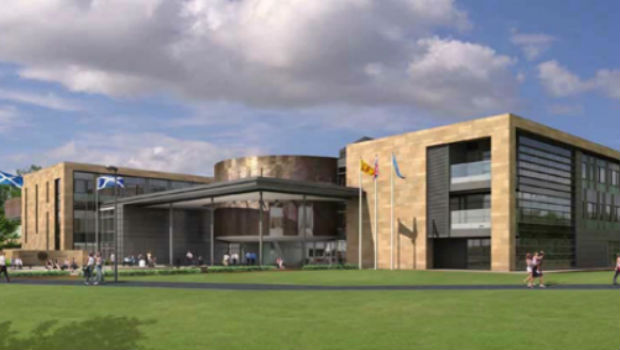 Pictured: The High Court in Livingston where the trial has been conducted.
A Fife man has been convicted of beating and raping his partners in a series of attacks spanning 15 years. Mr Dewar (48) was found guilty of five rapes and four assaults on women to the danger of their lives. He was also found guilt of assaulting an ex-partner by pulling her to the ground by her hair. He was tried on fourteen charges but was cleared of the remainder.
At the eight day trial at Livingston High Court, jurors heard how the defendant who has lived in Lochgelly and Kinross spat on his victims, verbally abused them and throttled them. A recurring theme appears to have been threatening to set his terrified victims alight. In one case, one of the women told the court, he violently raped her on multiple occasions whilst under the influence of alcohol. Another of the women told how he had thrown her down a flight of stairs, threatened to set fire to her and her mother and throttled her to the endangerment of her life. Another told how he threatened to set her on fire, bit her on the face and lip and painted nail varnish on her face before compressing her throat and restricting her breathing to the point where her life was in peril. None of the women can be named for legal reasons.
The judge in the trial, Lord Bannatyne, called for background reports with a view to imposing an extended jail sentence and in the meantime, Mr Dewar's name was added to the Sex Offenders Register.
—
If you are in a similar situation, please consider phoning Fife Police on 101 and they will assist you.
Comments
comments