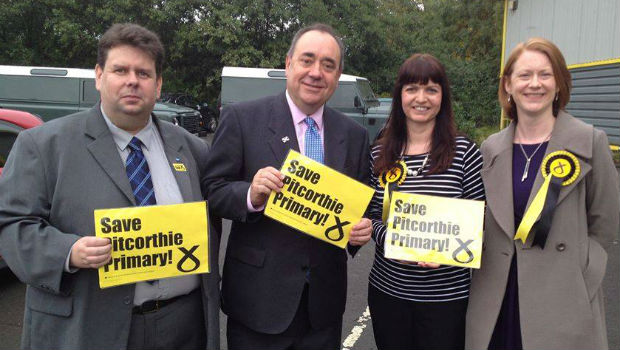 Fife Council have today voted to close five primary schools in order to try to make savings on their budget.
A majority of Councillors have voted to close Dunino, New Gilston, Rathillet, Tanshall and Wellwood Primary Schools.
A spokesman for Fife Council, the independent Councillor Bryan Poole indicated that he believed today's decision would save around £43 million in the longer term but campaigners to keep the schools open believe that the decision will have a detrimental impact on the communities involved.
Fife Council now say that work to relocate pupils and teachers will start after the Easter break and that they hope to have everything in place before the start of the new term in August.
The SNP group on Fife Council were opposed to the closure plans and campaigned alongside local parents against the closures. Cllr Brian Goodall described the decision as showing a "shocking disregard for the views of pupils, parents, teachers and communities".
Campaigners to save Tanshall stormed out of the meeting in protest at the decision with one loudly branding it as a "joke". They are furious that their much loved and well-performing local school is being closed and one told our reporter that they felt like the heart was being ripped from their community. Councillors would do well to note the strength of feeling on this matter.
The decision on whether or not to close Crombie Primary School was deferred for another consultation. The future of Pitcorthie Primary School also still hangs in the balance and will be discussed at a later, as yet unspecified date.
Comments
comments