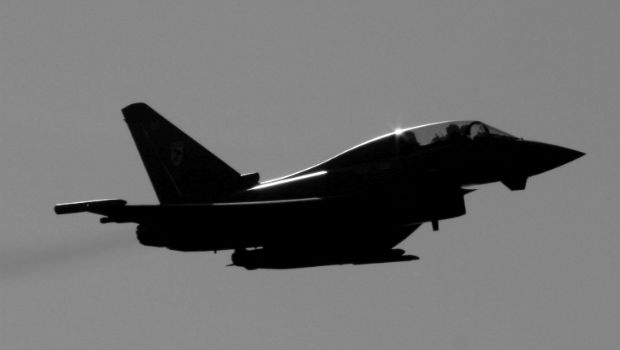 6 Squadron, a fast jet RAF squadron based at Leuchars is completing it's move to RAF Lossiemouth in Moray. This is the first unit to move and the second unit will move in the autumn, bringing to a close a long-running association between Leuchars and fast jets. The base will be re-fitted to turn it into an army base which should be operational next year.
There are concerns locally that the two Typhoon squadrons leaving this year and the army not arriving until next year will mean that there is a real financial hit for the local economy. The RAF are keen to play these down but real fears exist for the effects the move will have on local businesses in the short term.
A report from Fife Council in 2011 when the move was proposed by the UK Government said that the area would be "devastated" as the base contributed £60 million to the local economy annually and supported 1900 jobs both directly and indirectly.
Fears were also expressed by Fife Council about what the relocation would mean for strategic air defence as the central location of RAF Leuchars meant that any threats to "Tier 1" targets such as power stations and major cities could be countered within minutes. RAF Lossiemouth is further from the "Tier 1" targets and would be less able to defend them in a timely manner.
According to the report, the move also throws into jeopardy the future of Leuchars Primary School draws currently 65% of it's pupil roll from RAF families on the base.
Comments
comments