By Fay Sinclair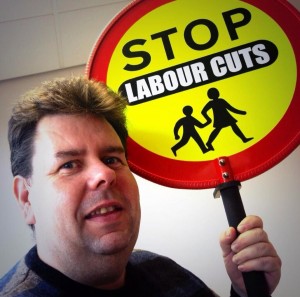 Parents of pupils at Dunfermline's Pitcorthie Primary have vowed take their fight to save the school to Holyrood after a Fife Council decision to close it.
Campaigners are calling for Scottish Government Ministers to "call in" the decision and overturn it after the council's Executive Committee voted 13-4 to close it at a meeting in Glenrothes on Tuesday, April 15.
A spokesperson for the Save Pitcorthie Primary School Campaign said after the vote: "We would like to thank those few councillors who voted against the closure for placing the value of our children and their education over monetary concerns, and also for basing their decision on actual facts.
"While the outcome of today's meeting was disappointing it was not unexpected. We always knew, particularly after the Phase 1 vote, that this matter would go to the Scottish Government. Today was just one more step on the path to ministerial call-in."
Education bosses claim the school building would require too much money to bring up to standard so closing it and rezoning neighbouring school catchments is the best option, but parents and campaigners dispute this.
The campaign to save the popular primary school was at the heart of last year's Dunfermline by-election battle, with both Labour and SNP pledging support for the community's efforts to keep the school open.
Dunfermline MSP Cara Hilton spoke against the closure at the Executive Committee meeting.
She said: "I think closing the school would provide absolutely no educational benefit – causing heartache for many and undermining the progress made in regenerating this area of Abbeyview."
However, the committee voted 13-4 to close the school.
Ms Hilton, who is also a councillor in the area, said she would be writing to the Scottish Government asking them to "call in" and review the decision.
Fellow Dunfermline South councillor Brian Goodall was one of the four SNP councillors who voted against closure. He said: "I moved a SNP amendment that would have stopped the closure of Pitcorthie Primary School, nursery and after school club. All the Labour Councillors on the committee voted to go ahead with the closure, as did the Lib Dem and independent councillors, so the amendment was defeated. I'm not giving up, and I know the Pitcorthie primary parents and pupils won't be giving up either. The fight to save Pitcorthie primary goes on."
The Scottish Government has already called in Fife Council's decision to close Tanshall Primary in Glenrothes and Wellwood Primary in Dunfermline.
Comments
comments