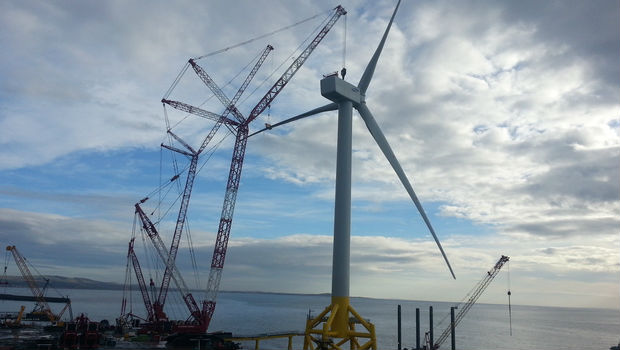 According to renewable energy industry magazine Recharge News, Samsung Heavy Industries is pulling back from activities in the offshore wind sector while it undertakes a strategic review.
Samsung Heavy Industries already has a 7MW prototype turbine up and running in Methil but unnamed industry sources are quoted by the magazine as saying that Samsung "has put its ambitions in the sector on ice, with no timeframe set for the review process."
The turbine, Samsung's flagship project in the sector has a 171-metre diameter rotor sporting 83.5m SSP Technology blades and was assembled at Fife Energy Park. The turbine generates enough power to run 4,800 homes.
Although Samsung made rapid progress with the deployment of the prototype it is thought that the competition in the sector is very fierce and Samsung would need to defeat formidable rivals in order to generate the orders needed to make a significant impact in the European Offshore wind sector.
This has been an experiment on an epic scale by Samsung with £70 million invested in the project so far and the world's largest wind turbine standing 50m off the coast of Methil.
Comments
comments