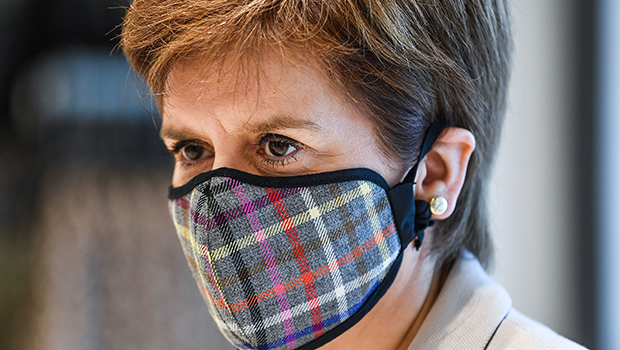 First Minister Nicola Stugeon confirmed last week that the Scottish Government is "considering" instigating an independent public inquiry into Mossmorran.
Ms Sturgeon's answer came on the back of questions from the SNP's Annabelle Ewing MSP, who is the constituency member for Cowdenbeath and Mark Ruskell MSP who is a Green regional list member.
Ms Ewing asked the First Minister to ensure that the Scottish Government considered "all available options to bring such blatant disregard by the operator for interests of the local community to an end".
Ms Sturgeon said she could "completely understand the community concerns in relation to this issue", continuing, "I understand the frustration and anger people in the community will feel, and I can hear it expressed on their behalf by Annabelle Ewing today."

The First Minister went on to add: "SEPA is currently looking at the cause of the flaring and how it was managed over the full duration of the incident.
"The concerns locally are clear and well understood both by government and by regulators and the Crown Office is currently considering a report submitted by SEPA into a previous incident of flaring.
"I hope it is an indication of the seriousness with which SEPA is treating flaring incidents at the plant."
The First Minister also responded to Mr Ruskell saying: "I will, as a result of Mark Ruskell's question, have a further discussion with Roseanna Cunningham about the call for an inquiry and about any further action we can take, or support and encourage SEPA to take.
"It's not any help to people who are living with this, I understand that, for me to say I understand what they're saying.
"But there are processes, legal processes, that we cannot simply cast aside, both from SEPA and from the Crown Office."
Jacob McAlister, plant manager of Fife Ethylene Plant, apologised on Wednesday last week for the flaring.
He said: "As previously advised, the issue was caused by a faulty part on our compressor. This resulted in our safety systems isolating the machine and routing gas via the flare.
"Our teams identified and replaced the part and then conducted comprehensive checks to ensure a safe and reliable re-start of the machine.
"We will finalise our own investigation into the root cause but can confirm that, contrary to misinformation, weather was not a contributing factor."
Comments
comments