Fife News Online is a new media news agency based in Fife. We run stories and features on all aspects of life in Fife and if you have an idea for something that you would like us to write an article on, please don't hesitate to get in touch.
If you are an organisation and want to add us to your Press Release distribution list you can do so using press@fifenewsonline.co.uk
For advertising queries, please email advertising@fifenewsonline.co.uk
We are on Facebook at https://www.facebook.com/FifeNewsOnline and on Twitter at: https://twitter.com/Fife_News
Reporters
Fay Sinclair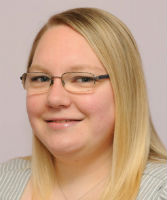 Fay Sinclair is a Dunfermline-based reporter who joined the Fife News Online team in January 2014. She graduated with a BA(hons) degree in journalism from Napier University in Edinburgh in 2005 and has worked for local newspapers across Scotland's central belt, including the Hamilton Advertiser, Wishaw Press, Fife Free Press group, Midlothian Advertiser and Edinburgh Evening News.
Her work has been recognised nationally, with Fay having previously been shortlisted for two Scottish Press Awards.
Contact Fay via fay.sinclair@fifenewsonline.co.uk