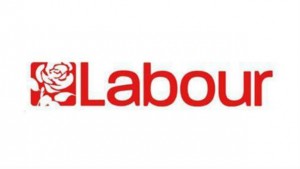 A furious row has erupted between the Labour Party and the Scottish National Party (SNP) after Labour voted against introducing free school meals to primary school pupils in their first three years of school. They also voted against a proposal to widen free childcare provision. The First Minister had earlier announced that the Scottish Government would provide funding to ensure that each primary 1-3 pupil would have access to a free school meal each day from 1 January 2015.
The merits of free school meals to children in early years of education are well understood. They help to raise educational attainment, improve health and wellbeing and ensure that every child gets at least one hot meal a day. At a time when ordinary families are struggling, this measure will also save them on average £330 per child per school year.
Annabelle Ewing, SNP MSP for Mid Scotland and Fife called Labour's approach "shambolic" and commented:
"Today's debate completely exposed Labour's narrow partisan agenda. In their determination to attack everything proposed by the SNP, they ended up voting against policies which they themselves have claimed to support.
"Labour MSPs were seen discussing how they would vote right up until the end of the debate, which ended in farce with Drew Smith desperately pretending in a point of order that Labour weren't voting against free school meals. But that is of course exactly what they were doing – and now they have to explain their actions to the coalition of charities which has campaigned for this policy.
"I was proud to vote for the rollout of healthy free school meals to all children in Primaries 1 to 3, and a significant expansion of childcare provision. Labour's shambolic actions today show once again that only the powers of independence offer us the chance to build on this to make a truly transformational change."
—
The Fife News Online team believe that Labour have fallen far below the standards expected by their constituents on this matter. There are those among our readership who will remember a time when Labour politicians voting against a measure like this, which will be of great benefit to hard-pressed families, would have been unthinkable. It is hard to avoid the conclusion that Labour in Scotland is not focused on eradicating child poverty but merely on voting against anything the SNP proposes.
Comments
comments