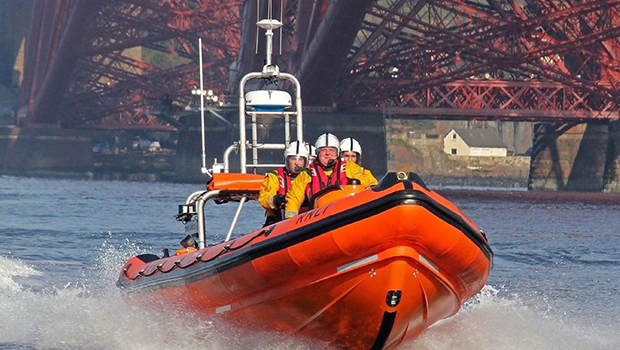 There was a dramatic Coastguard rescue last night after a man fell 30ft down a cliff onto rocks near the Queensferry Crossing. Lifeboats, paramedics and a helicopter raced to the scene before the man was airlifted to Edinburgh Royal Infirmary. There is no news on his condition at this time.
An HM Coastguard spokesperson commented: "Just before 10:30 last night (July 25) HM Coastguard was made aware of an incident under the Queensferry Crossing where a man had fallen from rocks.
"South Queensferry and Kinghorn Coastguard rescue teams, South Queensferry RNLI lifeboat and the Coastguard helicopter from Prestwick were all sent.
"The male was taken to Edinburgh hospital by the Coastguard helicopter."
An RNLI Queensferry Lifeboat statement confirmed: "Launched to a casualty that had fallen 30ft down a cliff onto rocks on the shore of the River Forth between Rosyth and the Queensferry Crossing.
"The Lifeboat stood by near the shore while Coastguard and paramedics assessed the best way to evacuate the casualty from the challenging area.
"The Coastguard helicopter Rescue 199, based at Prestwick, were able to land on the shoreline and once safely in the helicopter they transferred the casualty directly to Edinburgh Royal Infirmary."
Comments
comments