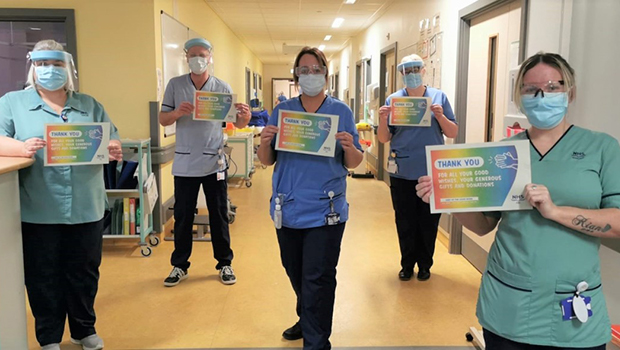 It has been around three months since it was possible to visit family and friends in hospital, due to precautions aimed at halting the spread of the Coronavirus pandemic. This will change on July 13th when hospital patients will be allowed one visitor under carefully controlled conditions.
All visits must be agreed in advance with the hospital ward where the patient is located and each patient can only be visited by one visitor at a time. A record will be kept of visitors and they will be asked for contact details, to aid with any Trace and Protect efforts that may be needed in the future.
Enhanced hygiene measures are in place and visitors to wards must wash their hands before entering and when leaving as well as swapping their face covering for a surgical mask, provided to them on arrival. Physical distancing also needs to be maintained for the duration of the visit.
NHS Fife Director of Nursing Helen Buchanan commented: "We are delighted that our patients will once again be able to receive visits from loved ones. This is incredibly important and it is well established that this assists patients in their physical recovery as well as with their mental wellbeing.
"We really do appreciate how difficult it has been for our patients, and indeed their families, having not been able to have face-to-face contact during their stay in hospital. As staff members, many of us have been in similar situations with our own loved ones.
"The fact that we now in a position where we can begin to ease these restrictions is testament to how far we have come in responding to this pandemic. Local people have been incredibly understanding of the unprecedented steps we have taken to suppress the spread of the virus here in Fife.
"It is crucial that visitors adhere to the rules, such as those on face coverings, physical distancing and hand washing, if we are to continue to ease these restrictions over the coming weeks and months."
Comments
comments