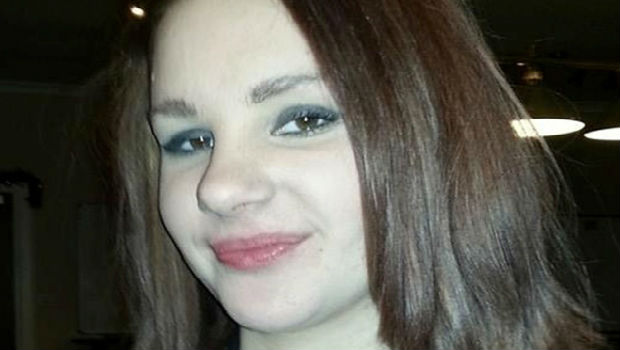 A man is facing a life sentence after admitting murdering his girlfriend and burying her in a Kilmarnock park. John Davis who is 26 carried out what was described as a "brutal and sustained assault" on Hazel North at his flat in March. The High Court in Glasgow heard evidence that suggested she lay dying for 18 hours before Mr Davis struck the fatal blow. The Court was told that Ms North suffered "severe blunt force trauma" to the head, neck and body and Mr Davis later told his sister that he "strangled and battered" her before he "wrapped her up in a carpet" and buried her in nearby Dean Park.
Mr Davis had a history of violence and was only recently released from prison for assaulting someone with a golf club. It is said that he boasted to a friend "I done her in and buried her".
Ms North's family became worried when she did not contact her family as they were close and spoke often. They set up a Facebook appeal for information on her whereabouts and a large-scale missing persons inquiry was launched soon after by the police. Suspicions were raised about Mr Davis during the course of the manhunt but detectives could not locate him. It is understood that he had fled to try to join the Foreign Legion.
Simon Gilbride, representing Mr Davis said:  "Why he did what he did that day, he does not really know. He does recall that it was 9 March she died. After that happened he panicked and disposed of the body. He then effectively ran away. He could not come to terms with the gravity of the situation."
Mr Davis will be sentenced later today and is understood to be facing a mandatory life sentence for murder.
Update 12.30pm: Mr Davis has been sentenced to 20 years. 
—
The thoughts of the Fife News Online team are with the family and friends of Hazel North at what must be a very distressing and extremely difficult time.
Comments
comments