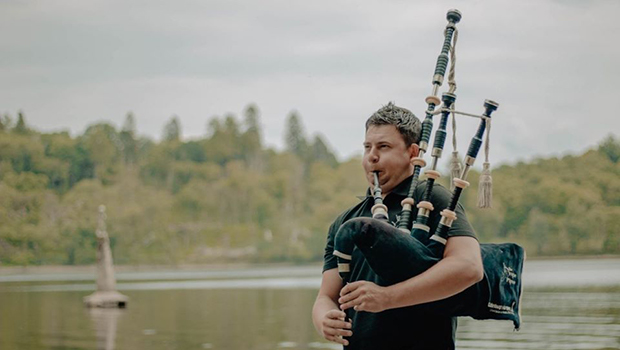 It would be fair to say that 21-year-old Conner Pratt has had quite an unusual lockdown. He has spent some of his time playing his bagpipes to raise the spirits of people in care homes around Fife including Glenrothes, Leven and Kirkcaldy. He has also been joined by colleagues from Glenrothes and District Pipe Band, taking requests from residents and playing, heedless of the weather conditions.
In March, just before lockdown, Conner who normally plays in the house band for the Royal Edinburgh Military Tattoo, played in front of the Queen and has also played at Westminster Abbey. It is quite a difference playing in care home car parks but he says that piping is his passion.
"We just kept going and going and going. It was simply to cheer up the community. And it kept me going too. I was bored and wanted to make the residents smile," Conner said to the BBC.
He added: "Some of them would have a wee dance, it was all quite cute."
Conner can be found on Facebook at The Fife Piper and is available for bookings for Burns Suppers, Weddings and Funerals.
Comments
comments