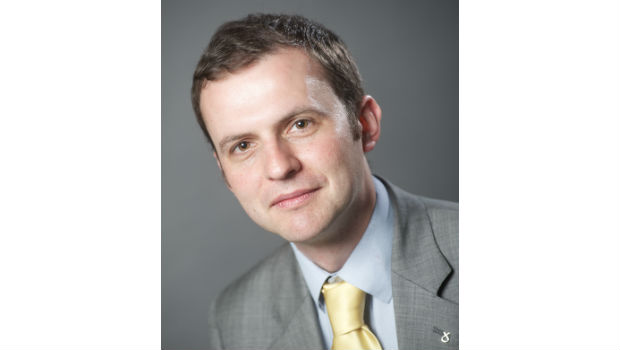 A former adviser to Alex Salmond has been selected by the SNP to contest the North East Fife seat in the forthcoming Westminster elections. Stephen Gethins currently works as an international development consultant and was previously a Special Adviser to the then First Minister on Rural Affairs and International Development. Mr Gethins was selected to be their candidate after a ballot of the SNP's 1,300 members in the seat.
Mr Gethins has worked in conflict resolution in a number of areas including the former Soviet Union, former Yugoslavia and on democracy projects in Africa. He has worked for a number of organisations including Beyond Borders Scotland, Saferworld Scotland Europa and Caucasus Links. He is currently the Chairman of the Board of Advisers on the Scottish Global Forum. As well as being a Special Adviser in Government, he was previously the SNP's Head of Office in the House of Commons. Stephen was also an SNP candidate in May's European elections and is married with a baby daughter.
Respected local MP Sir Menzies Campbell has announced that he is not going to be standing for the Liberal Democrats this time around, which leaves a very interesting contest for the seat. On current opinion polling, it appears to be one that the SNP stand a decent chance of taking. SNP insiders also point to the fact they won the equivalent seat from the Liberal Democrats at the last Scottish Parliament elections, seeing Rod Campbell elected as the MSP on a 16% swing from Lib Dem to SNP.
Mr Gethins commented:
"I am honoured to have been selected by SNP members to stand in North East Fife. This will be a vital constituency in May's General Election and I am looking forward to taking our message to every community in this seat. The SNP offers a Party that puts the interests of the people of Scotland first and my number one priority will be to serve the interests of the people of North East Fife. I will be working hard to get the best deal for communities across North East Fife in the next Parliament and work to ensure that Scotland gets the powers that were promised during the referendum. North East Fife will be a pivotal seat this May. It is a straight choice between the SNP, and the discredited Liberal Democrats and I hope the people of this constituency will put their trust in me to deliver for them. I intend to work hard for each and every vote."
Former First Minister Alex Salmond MSP commented:
"Stephen Gethins will make an excellent MP and is just the sort of person we need to make the case for Fife and for Scotland in Westminster. Every vote for the SNP is a vote for more powers to be returned to Scotland, and I will be working with Stephen to deliver both that and the representation in parliament that the people of North East Fife deserve."
The Liberal Democrats have turned to local councillor Tim Brett to defend the seat. Cllr Brett was chosen in March of last year and is a former Chair of Fife Council's Social Work and Health committee (2007-2012) as well as having held senior management positions in the NHS, notably Chief Executive of Ninewells Hospital in Dundee.
The Labour Party candidate for North East Fife is St. Andrews Cllr Brian Thomson. His background is in project management and town planning. As well as his Councillor responsibilities, he also works for the University of Dundee's estates and building department.
The Conservative candidate is Huw Bell, a former RAF officer based at Leuchars. He is also a former policy advisor for the Conservative policy and research unit in Westminster.
Comments
comments