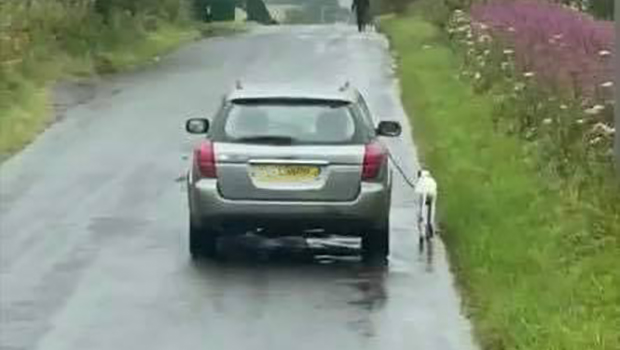 Police Scotland have confirmed that they are investigating after footage emerged of a terrified dog being forced to run alongside it's owner's car near Lochgelly.
The footage was captured by a fellow road user and shared by Geopaw Cowdenbeath on Facebook.

A spokesperson for Geopaw Cowdenbeath commented "I almost cannot believe what I'm seeing. This is a shocking still image taken from a video which has been reported to the SSPCA and Police.
"This may look funny to some folk but going by comments from those who have seen the video the dog was absolutely terrified. It's also extremely dangerous and just the height of stupidity."
The SSPCA said the matter had not been reported to them but that Police Scotland would lead an investigation. Anyone who has any information on this should contact Police Scotland on 101.
Comments
comments